a conversational card game
but honestly
A card game company designed for people to connect with one another like never before.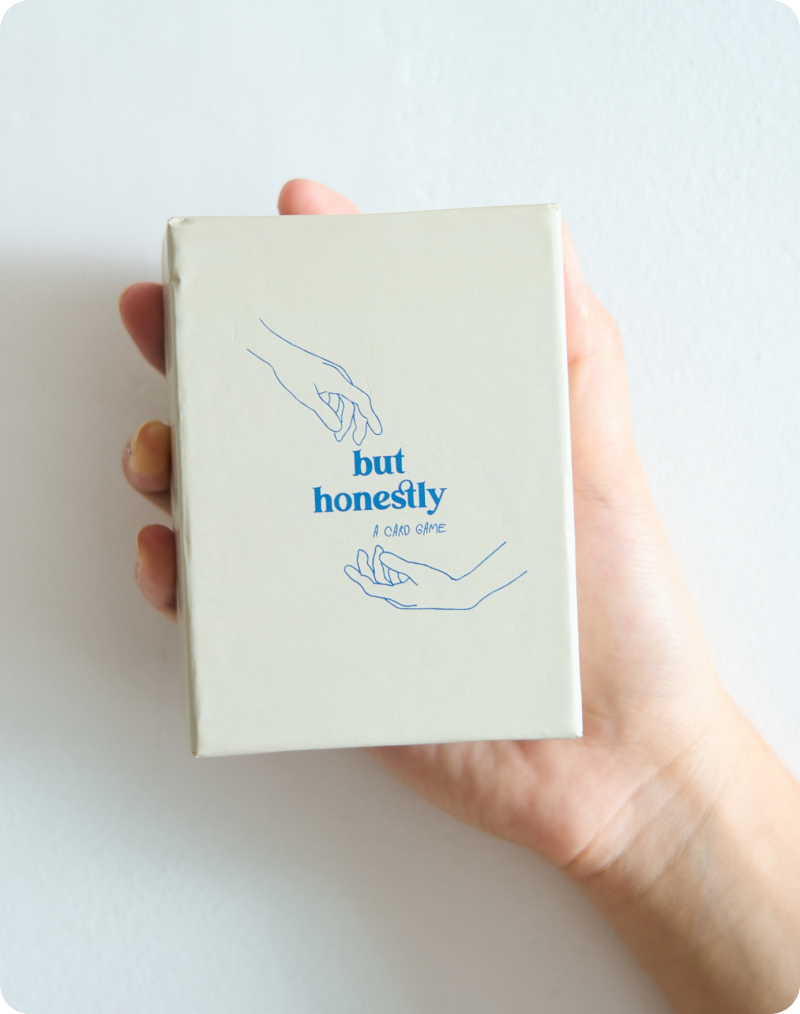 Who we are
But Honestly is a lifestyle brand that is personal and genuine. We are building a community of empathetic people through our products. Our goal is to create safe spaces for honest conversations. Our card prompts are designed to bring out the best conversations you will ever have with your friends or even people you have met for the first time. If you have a story to share, you can do so here!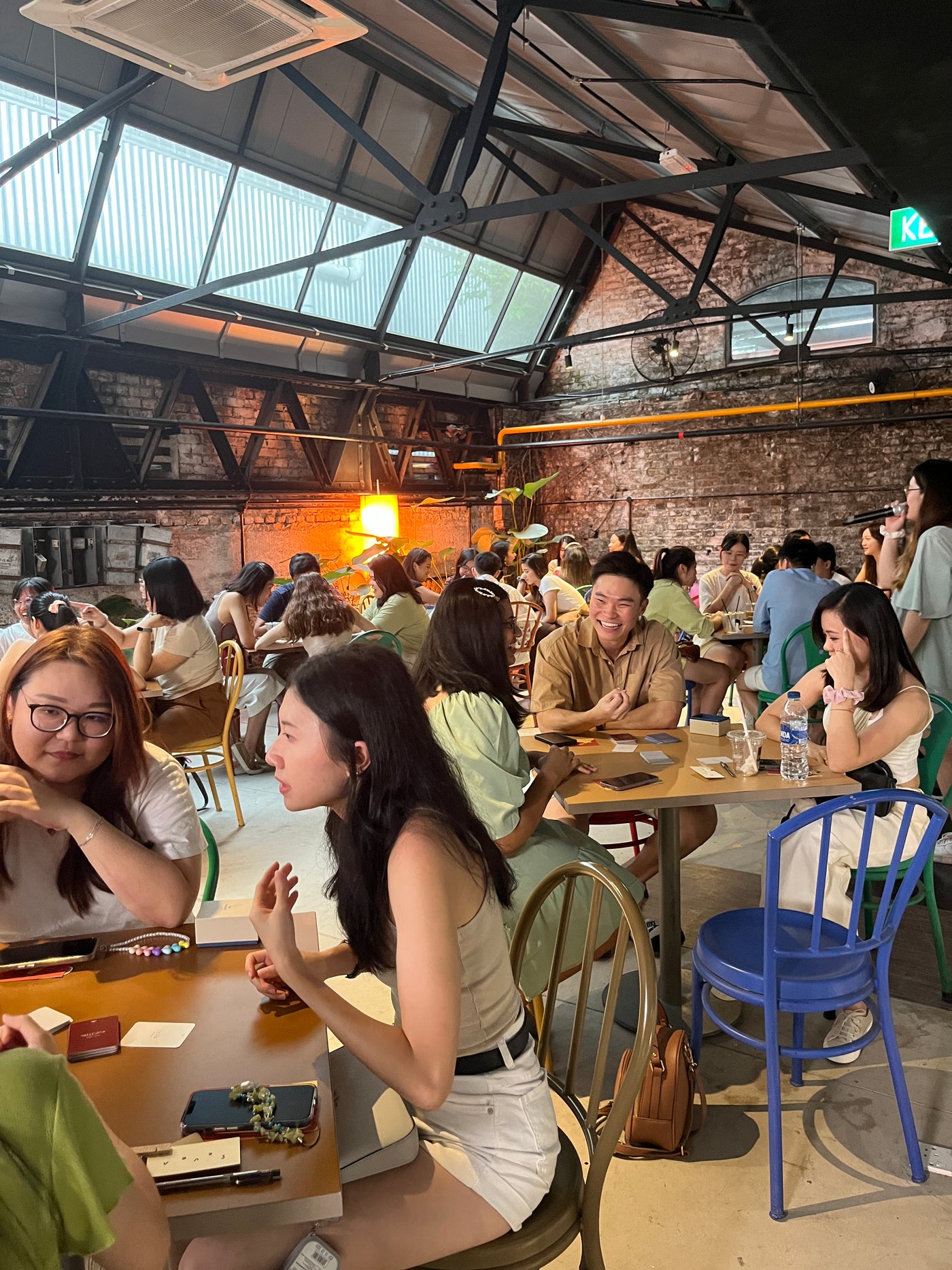 What we do
We're an innovative card game company specialising in creating games focused on fostering deeper relationships. Our offerings also extend to personalised workshops and events. Contact us to collaborate or partner with us!