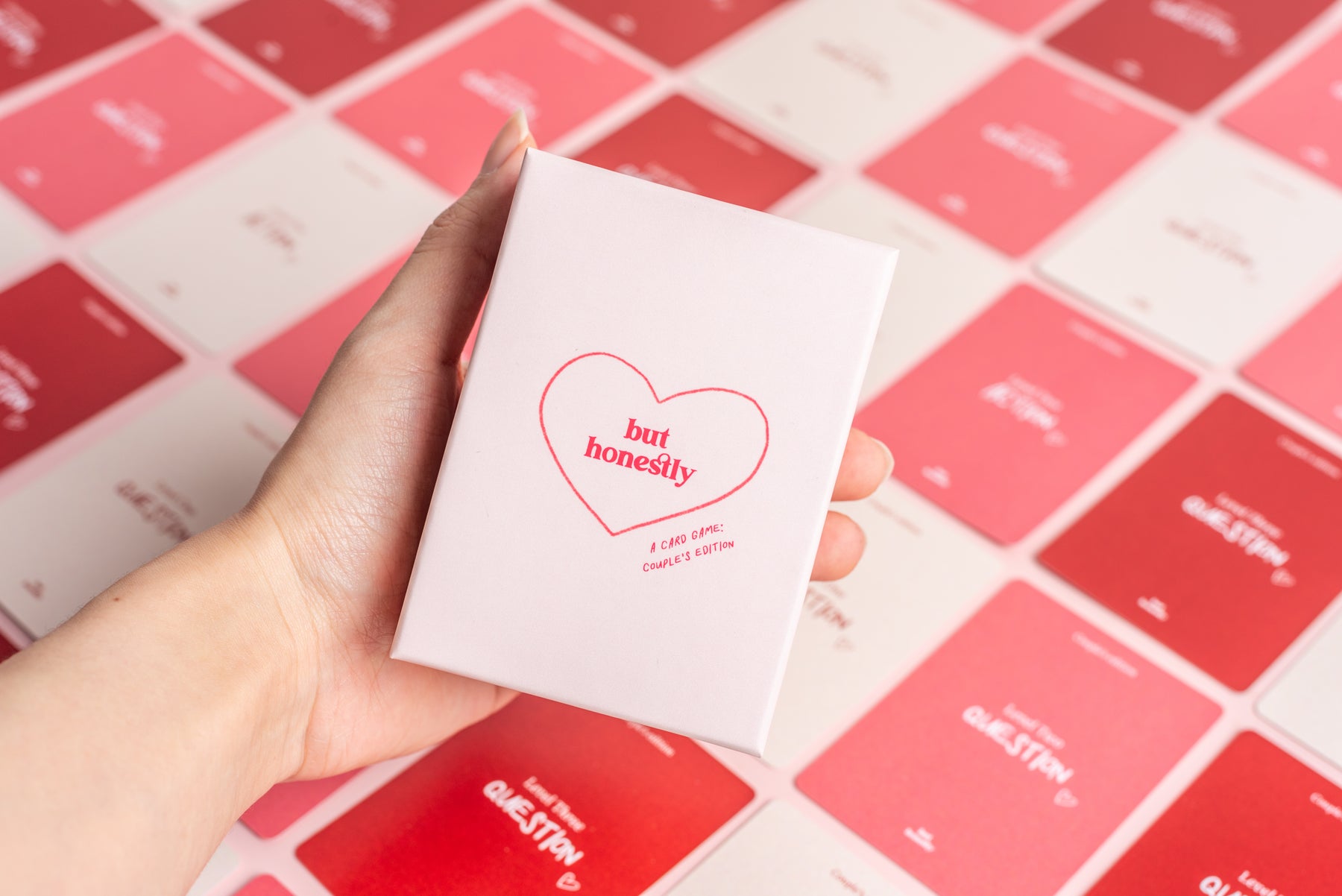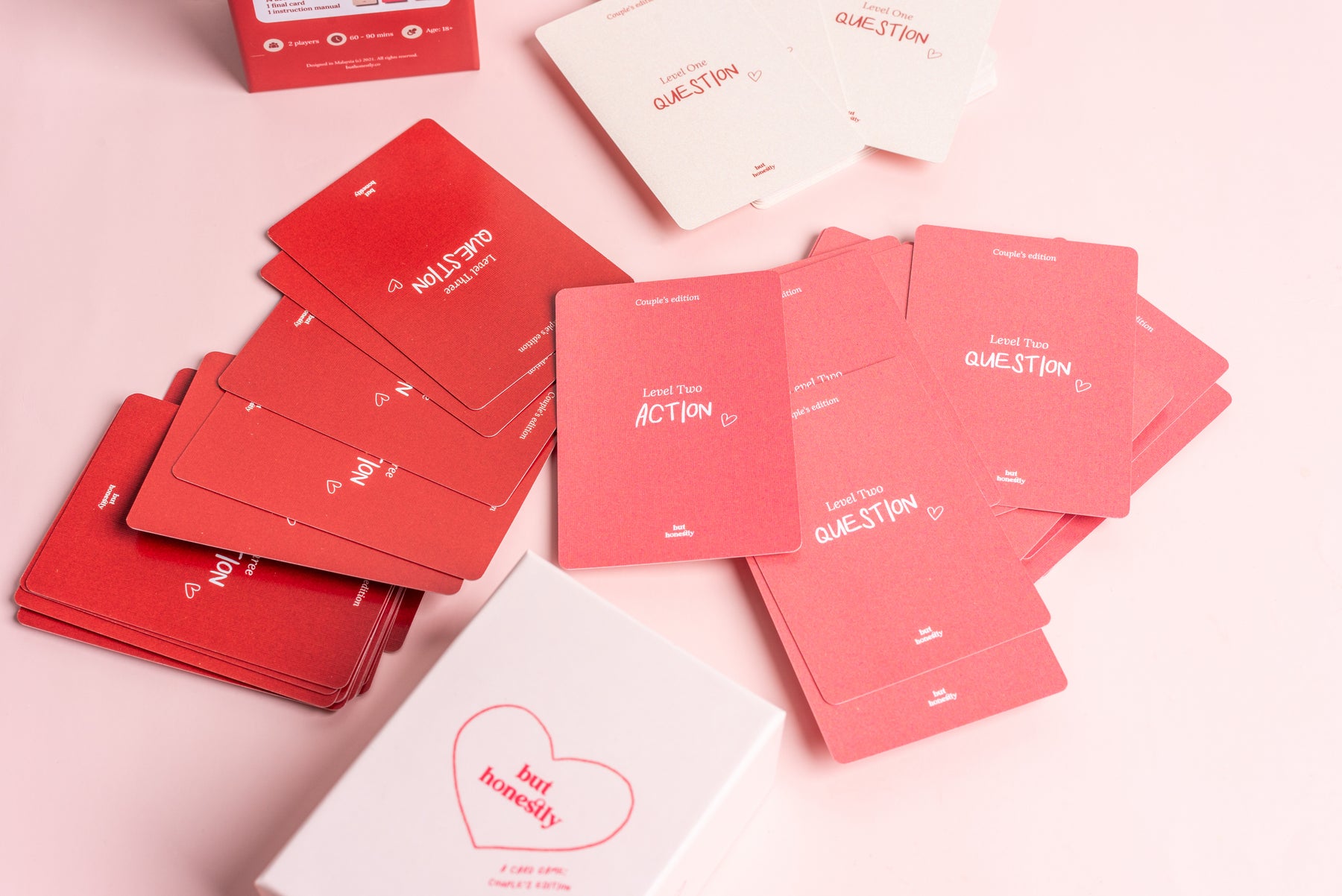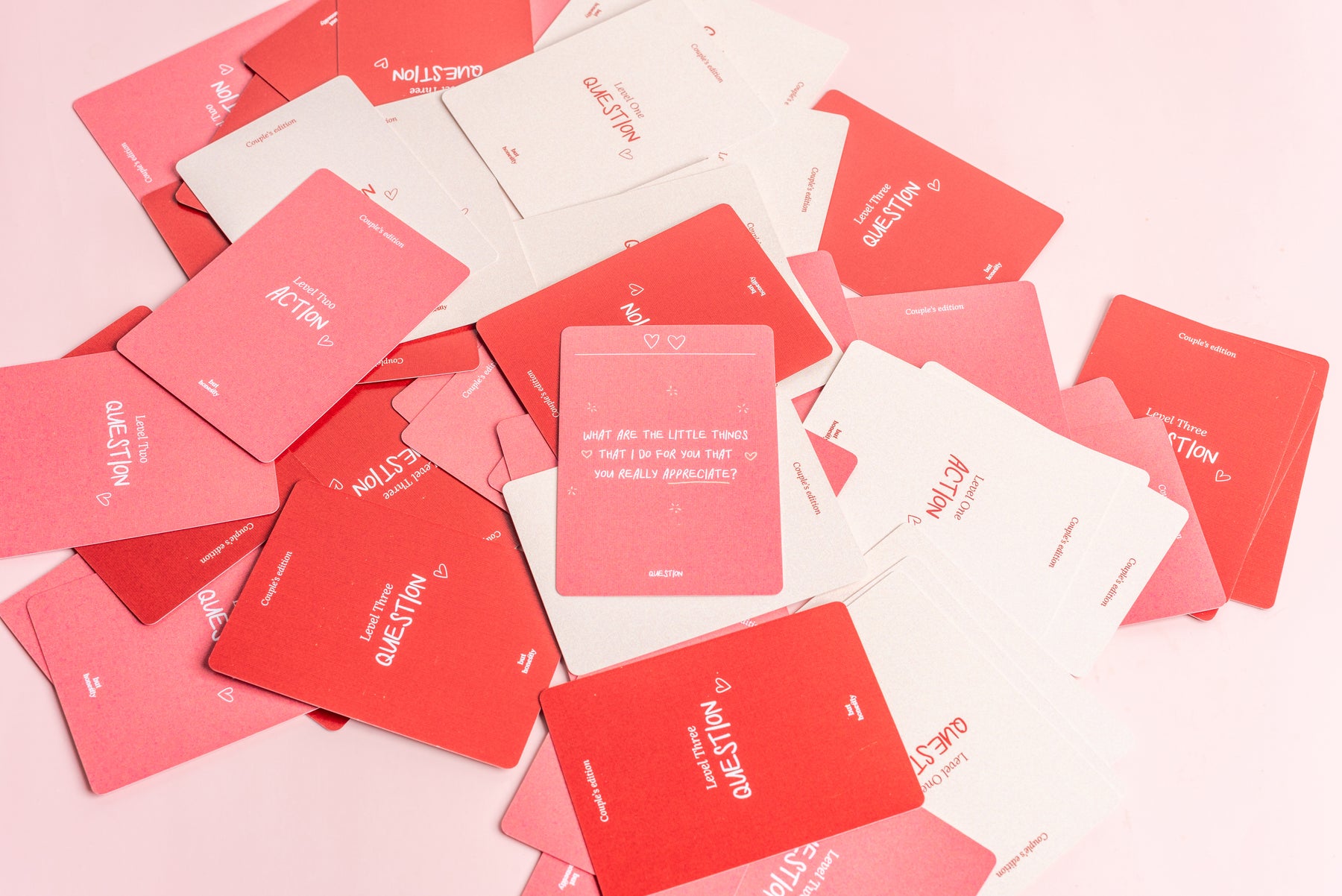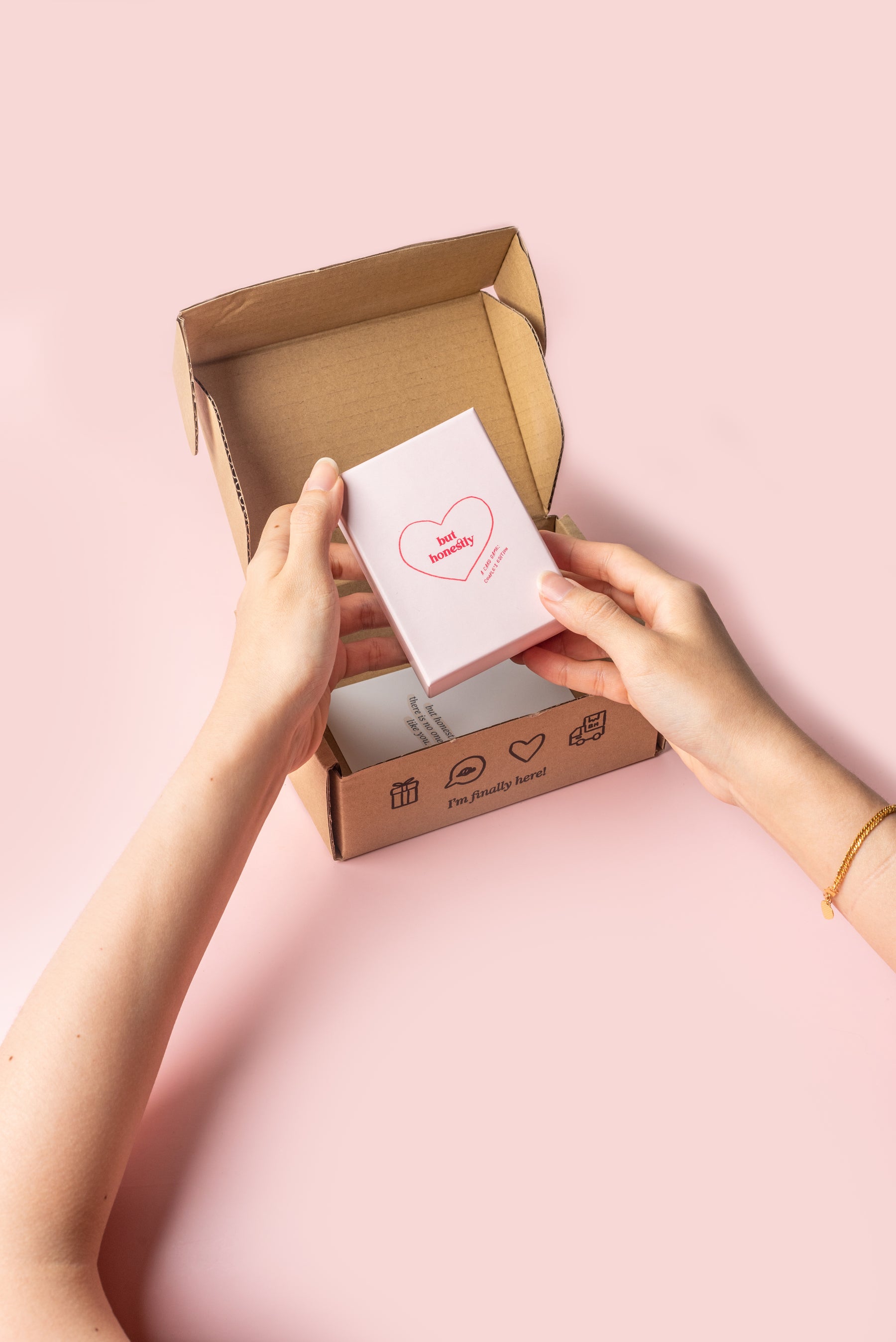 EARLY BIRD! But Honestly: For Couples
Pre-Order Promotion:
Early Bird Promo
EARLY BIRD PROMOTION ENDS NOVEMBER 2023! 
*Prices will revert to RM69.90 after 11:59PM (GMT+8) November 30th. Orders will be shipped earliest by 1st December.
*Purchase a bundle of 4 for FREE shipping! Only applicable to Malaysia and Singapore.

Get ready to deepen your connection with your partner with But Honestly: For Couples. Our question and action cards are designed to create a safe space for couples to get vulnerable, share from the heart and build intimacy.
This 60-card deck is filled with prompts that include many facets of love discovered through psychology. You might get to learn so much about you and your relationship!

What's in the box:
37 question cards
12 action cards
1 final card