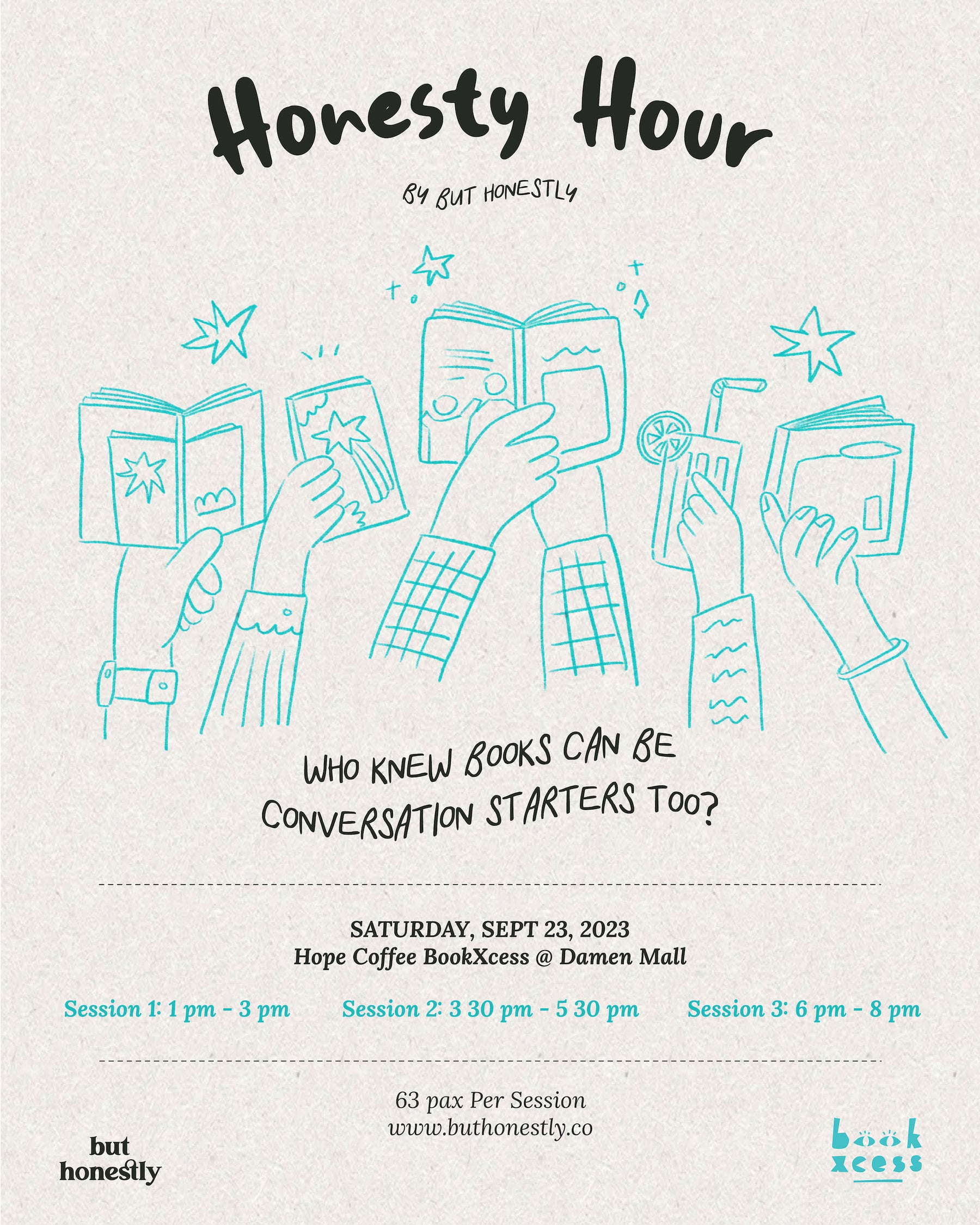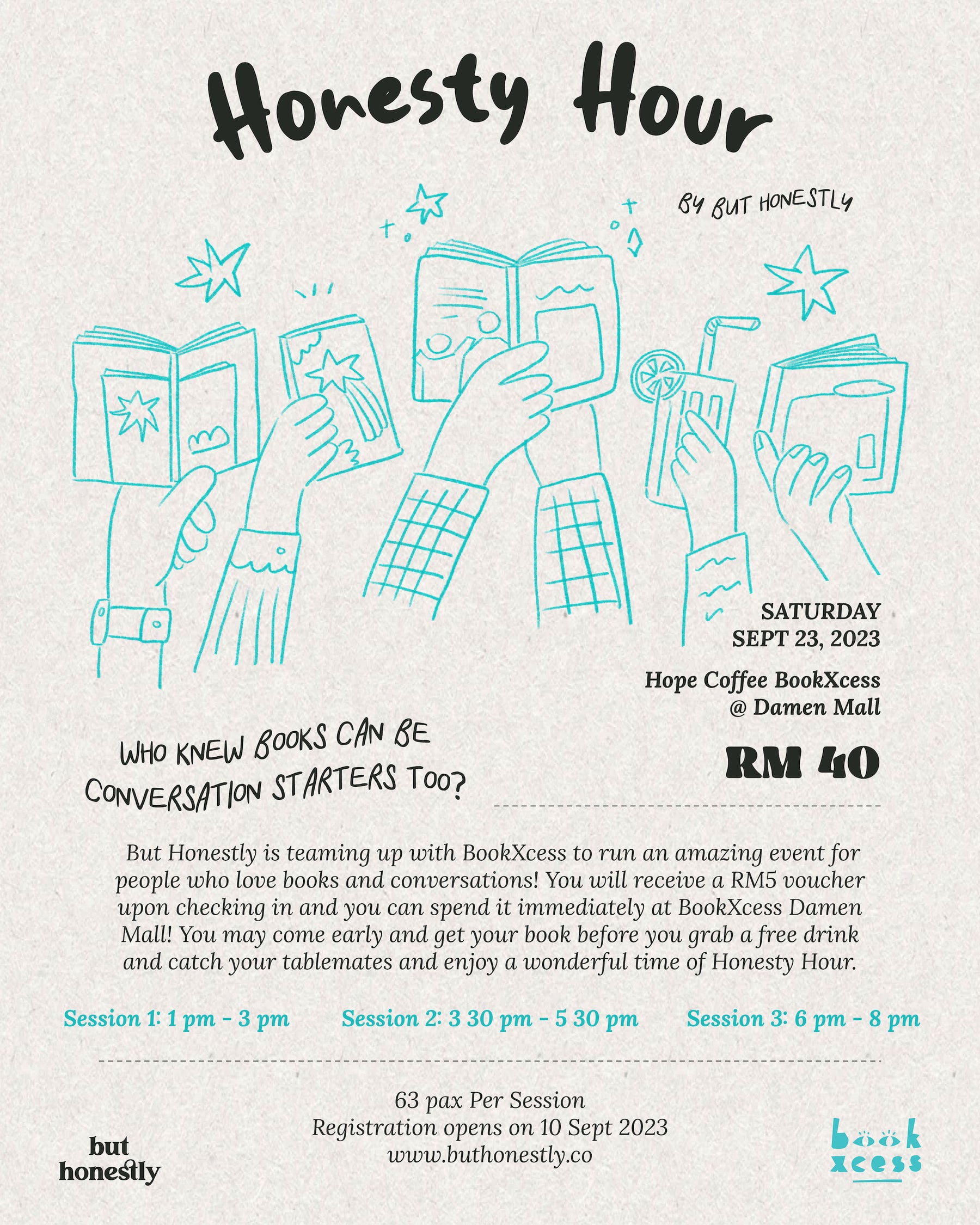 But Honestly X BookXcess
Time Slot:
Session 1: 1:00 to 3:00pm
Honesty Hour is back and even better! We are partnering with BookXcess as our first ever physical outlet! Sign up while slots last to get a RM5 voucher 
and you can spend it immediately on any items at BookXcess Damen Mall! You may get a book when you come and use it as a conversation starter!