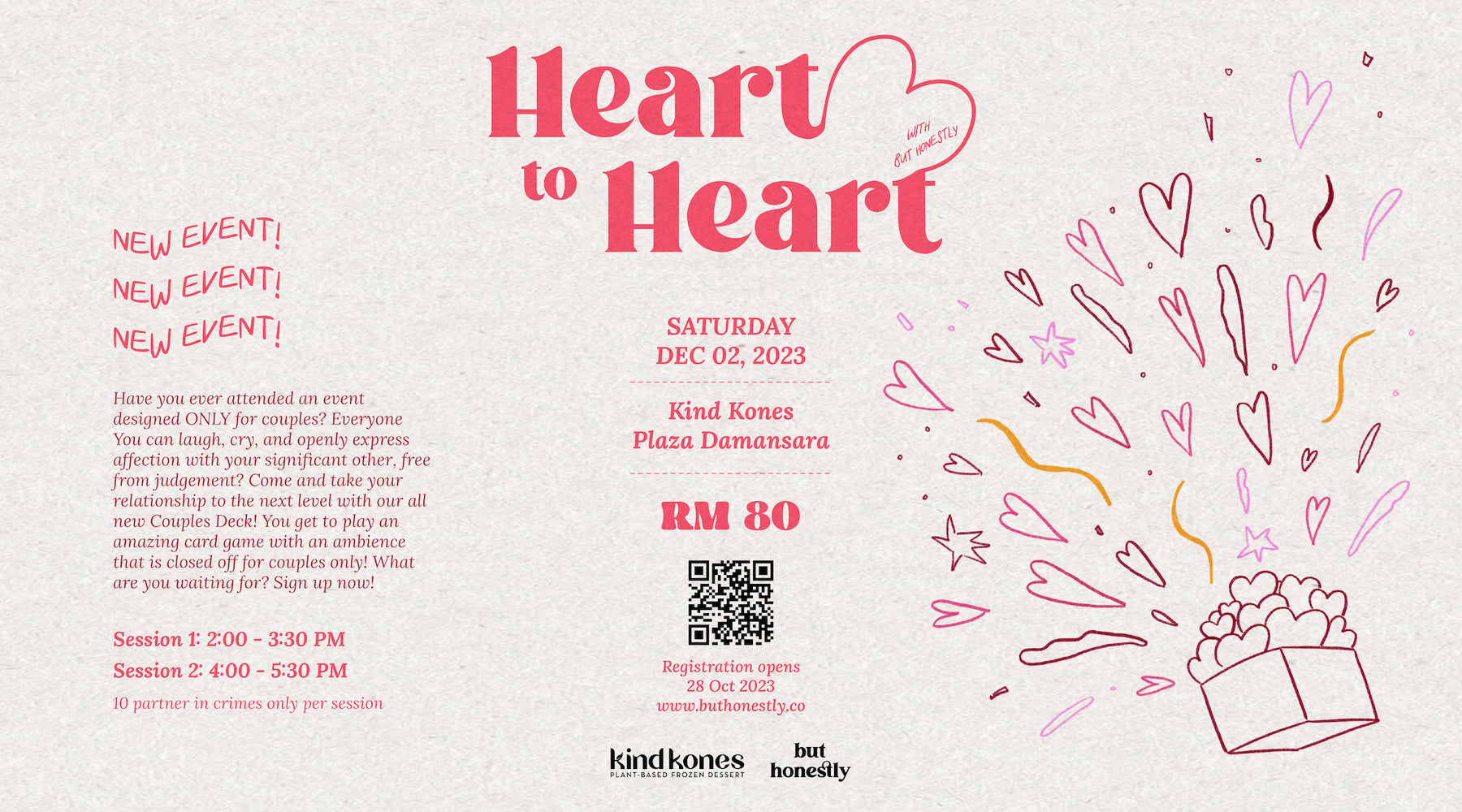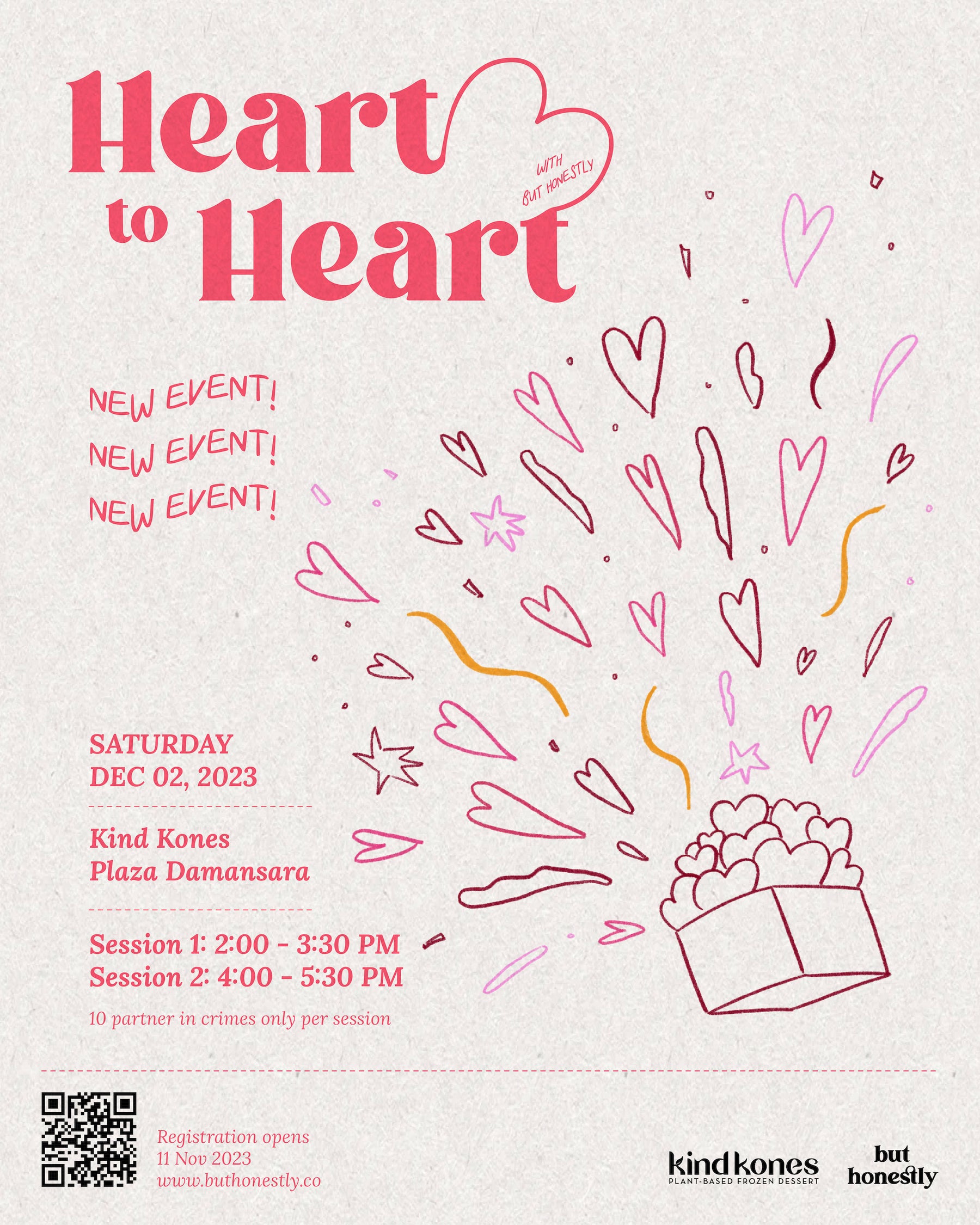 Heart to Heart @Kind Kones
Session Times:
Session 1: 2 - 3:30 PM
THE FIRST EVER EVENT ONLY FOR COUPLES!
This is a brand new event from But Honestly featuring our new deck "But Honestly: For Couples" where lovebirds can come and experience our cards while enjoying ice creams and brownies from Kind Kones!
Get your tickets here! Please be reminded that event tickets are non-refundable. This event is NOT a dating event but only made for COUPLES. Every ticket will represent the TWO of you! Each ticket is for a couple (Yes! The two of you!) Join us as we take you on a deep dive into your relationship with our new card game, But Honestly: For Couples. The LAST couples date event for the year! Sign up now!
*Disclaimer
I understand that there are civil rules to follow that I may not engage in any unlawful acts governed under Malaysia that can or may be reported against you by But Honestly or directly by individuals of the event.