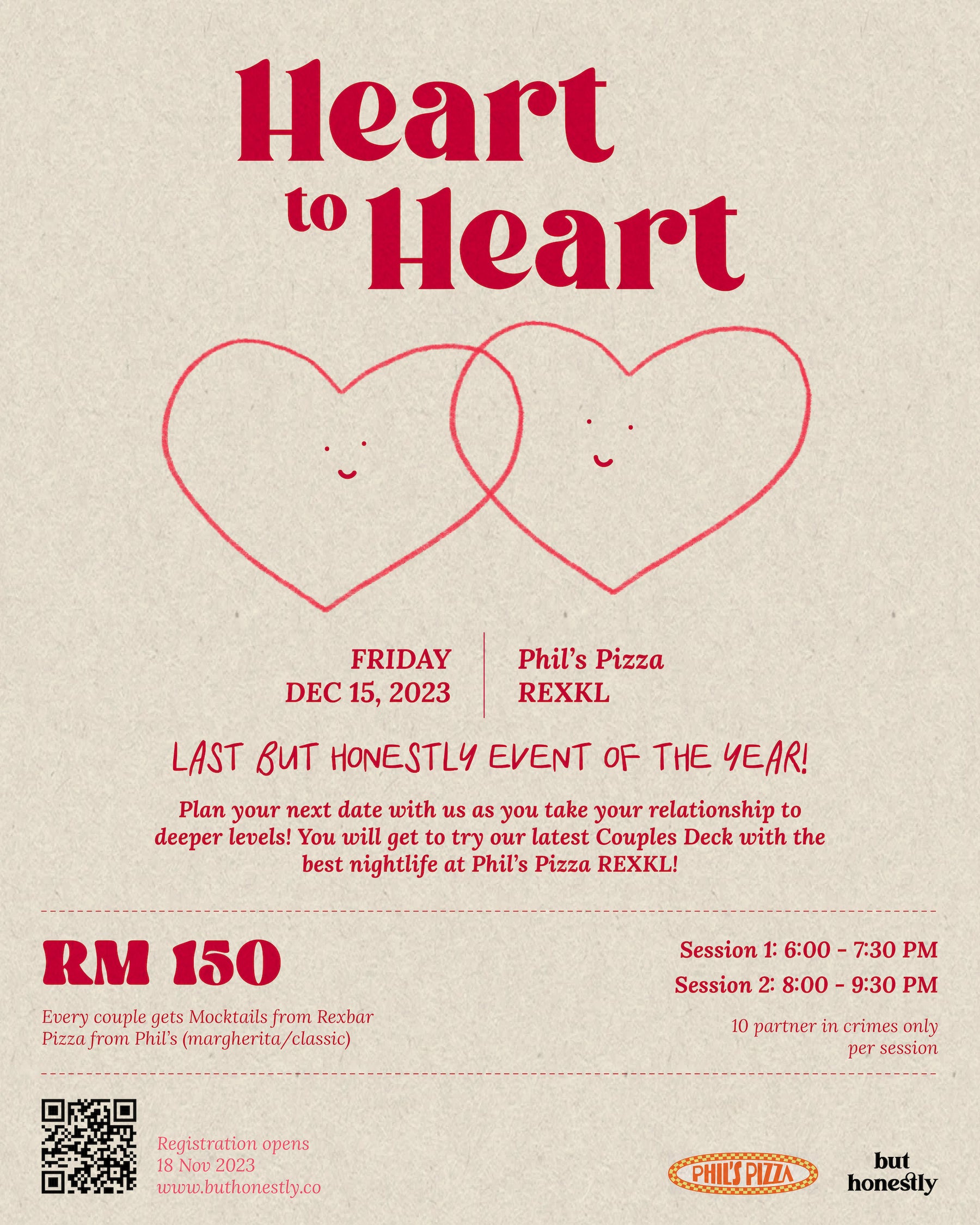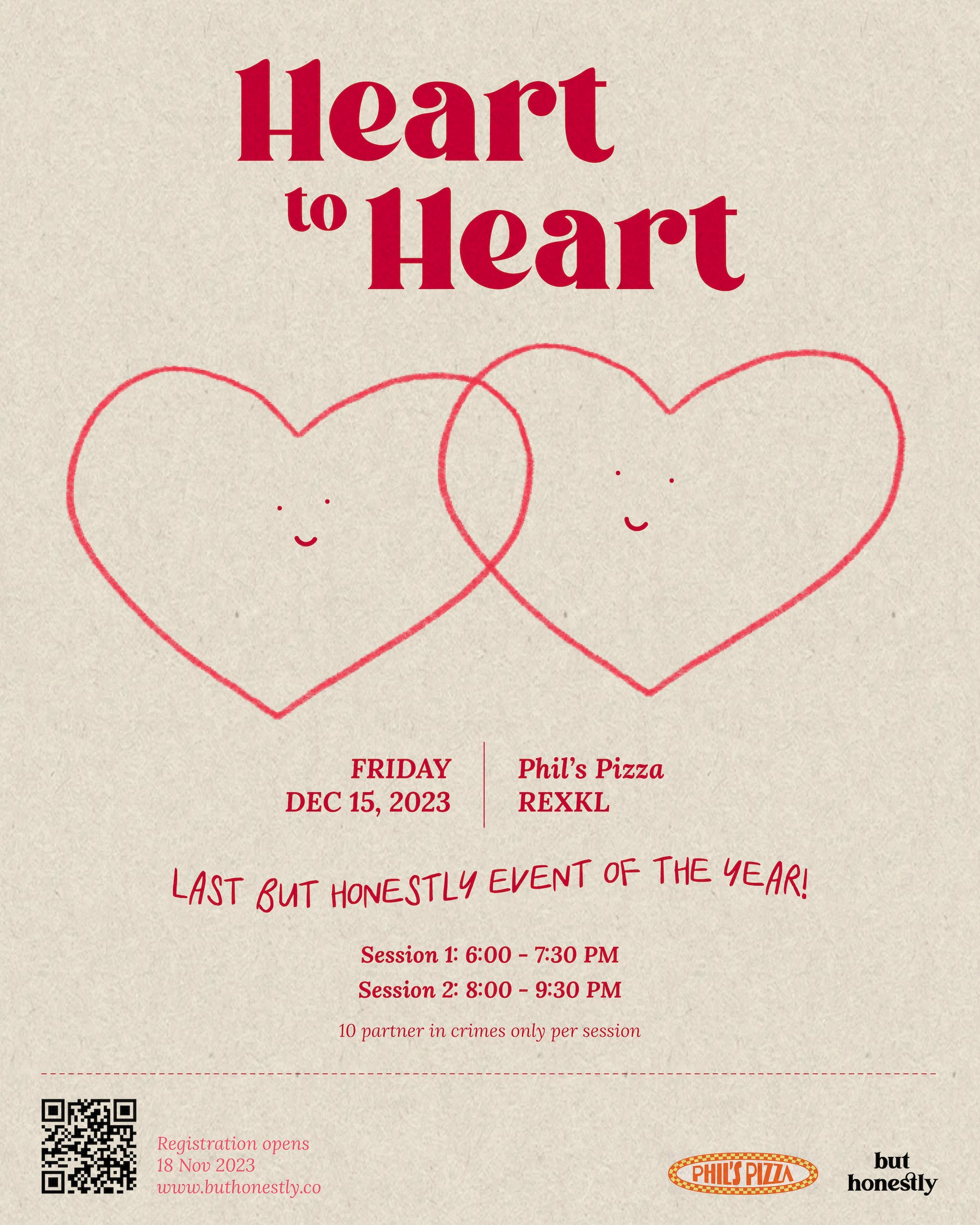 Heart to Heart @Phil's Pizza REXKL
Session Times:
Session 2: 8 - 9:30 PM
HEART TO HEART 2!
The very last event from us is a for all of you couples! Phils Pizza is offering a classic date night with your choice of pizza and mocktails of your choice. Join us for a whole different atmosphere to deepen your relationship with our all new deck, But Honestly: For Couples, with premium food and drinks for the price of one! 
Get your tickets here! Please be reminded that event tickets are non-refundable. This event is NOT a dating event but only made for COUPLES. Every ticket will represent the TWO of you! Each ticket is for a couple (Yes! The two of you!) Join us as we take you on a deep dive into your relationship with our new card game, But Honestly: For Couples. The LAST couples date event for the year! Sign up now!
*Disclaimer
I understand that there are civil rules to follow that I may not engage in any unlawful acts governed under Malaysia that can or may be reported against you by But Honestly or directly by individuals of the event.