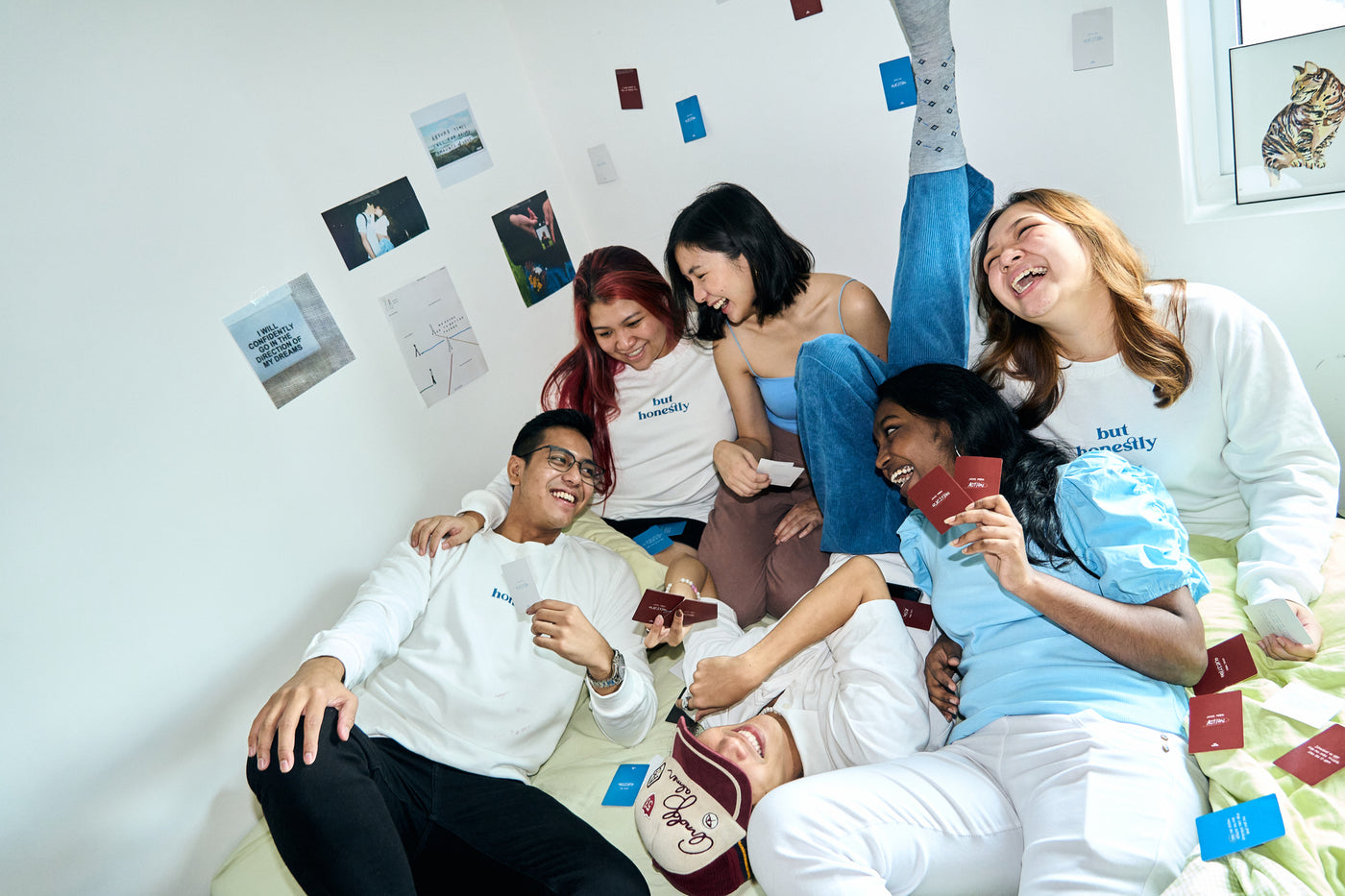 Embracing Vulnerability
Go beyond the surface in relationships. Our goal is to create a safe space for vulnerability. Discover more about yourself and others!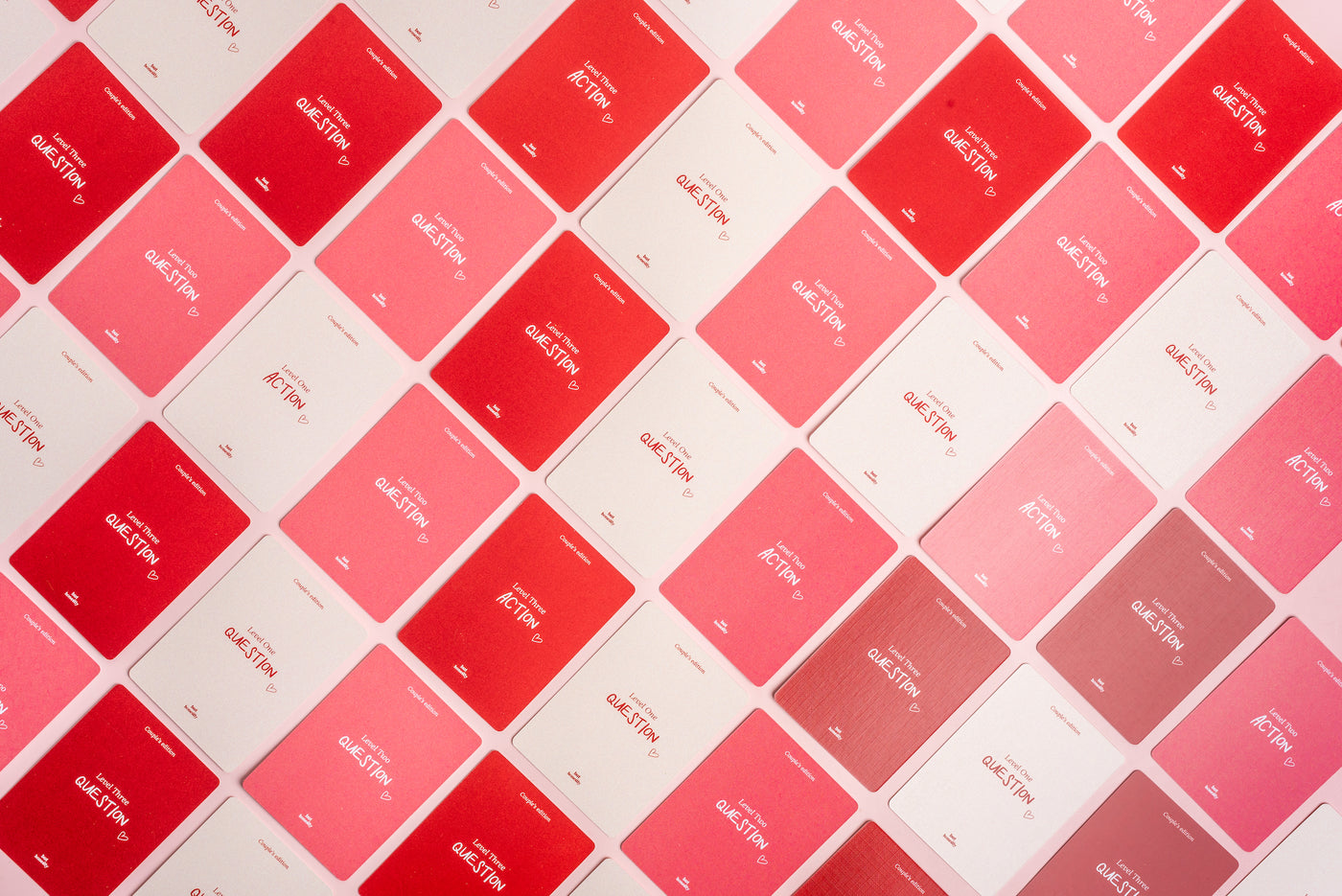 Fun and challenging!
We create card games that are simple and fun to play! Climb the ladder from Level 1 to 3 to experience a deep connection with whoever you are playing with.
Monthly Happenings
NEW COUPLES ONLY EVENT!
Monthly Happenings
NEW COUPLES ONLY EVENT! (opens at 6pm GMT)
I have friendships that lasted for more than 10 years but after playing But Honestly it felt like I was just getting to know them.
Gave this game a try and brought 5 packs of tissue for the next game.
If you think you know yourself or your friends, try this game. I was shocked at how much I had in me! Felt really good to share and get it out of my chest too. Love how this game helped me and my friends to open up.
Never played anything like this before cause not gonna lie I was really afraid to open up haha. But this game really brought light to my life and hearing others share also brought so much joy to me. Thanks for the game team <3
Playing But Honestly has allowed me to be more open when voicing out my own experiences and thoughts with my friends and family. I have also gifted a few decks to my friends! With an open mind and open heart, the conversation that we had definitely left me with a heart full of warmth and contentment.
We chatted the entire night over 4 questions. I love how the questions really opens us up!